FORD READY FOR ACTION
George Ford and Jonny May have worked wonders in tandem for their new club, Leicester.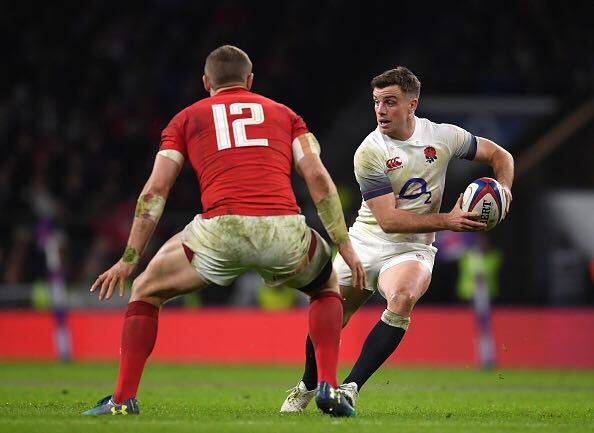 Ford, the fly-half, has set in motion a Tigers back-line that has reaped riches for the fast-moving wing May, who has scored 10 tries in his first nine games for the club. A reunion in England colours is in the offing at Twickenham on Saturday after May recovered from the hamstring strain that ruled him out of last weekend's game against Argentina and was retained in the 25-man squad to take on Australia.
The pair have their obvious differences: Ford, the meticulous one, hyper-prepared, spotless-kit obsessive, all groomed and ordered, while May has always been something of a space cadet, other-worldly, a one-time chum of pop star Ed Sheeran, who had guitar lessons from May's mum, a troubadour, a personality who seems wrapped up in his own world, paving his own way in life as he does to the try-line, often flouting convention with his mazy, unpredictable running.
May is fast, faster than any in England and probably without peer in the global stakes on speed alone. Even Eddie Jones struggles to pin him down, remarking on Monday that he constantly tries to make May aware of just how good he can be.
"I tell him every day, mate," said the England head coach. "It goes in one ear and out the other."
Yet, somehow, May has thrived within his own bubble, his faraway air belying his own zealous commitment to becoming an established international wing.
May works his socks off. Hence the move to Leicester, to further those ambitions. It has paid off, with his record early-season try haul as well as the recent setting of a personal best in training for speed tests.
Ford has been witness to the blossoming of May's talent in Leicester colours, initially providing a room for his new team-mate.