James Rodriguez future unpredictable
Rumours continue to swirl about the future of striker James Rodriguez, who was one of the world's most expensive players following his move to Real Madrid in 2014. He has already won titles in his short spell at Madrid.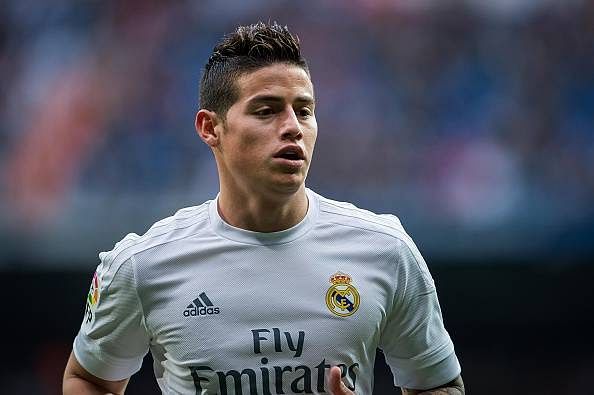 However, Rodriguez played only a little part in the club's latest success in the Champions League. He does not seem to figure in the plans of manager Zinedine Zidane. This would come as a major surprise given his cost to the club especially in terms of transfer fees. Rodriguez came to the club at around £ 75 million –
a figure only behind the likes of Gareth Bale and Cristiano Ronaldo
.
He was an integral part of the team under Rafa Benitez, but this immediately changed under Zidane. It has been rumoured that the Frenchman no longer sees Rodriguez as a vital part of the team. Hence, the Colombian is keen on securing a move from the Santiago Bernabeu in order to get more first-team action. For the first time, Zidane has opened up his views on Rodriguez and he has stressed that he wants the Colombian to remain at Madrid. More than these words, Rodriguez is likely to want confirmation in the form of first-team action during pre-season.

Madrid are up against clubs like Paris St Germain and Bayern Munich in pre-season. "I do not want him to leave, he is a Madrid player, he just wants to play more, but you have to do what he is doing and work. I hope to play him more this year, but I want everyone to give the maximum, and then I decide every game. And I have 25 players, so I do not have anything against James, people always ask me the same. James is well in Madrid," said the Madrid manager about Rodriguez.