AUSTRALIA WARY OF SCOTLAND
Australia vs Scotland; it is the most unlikely of rugby rivalries. After losing 16 times in a row to Australia between 1982 and 2009, Scotland have now won three of the past six games between the two nations.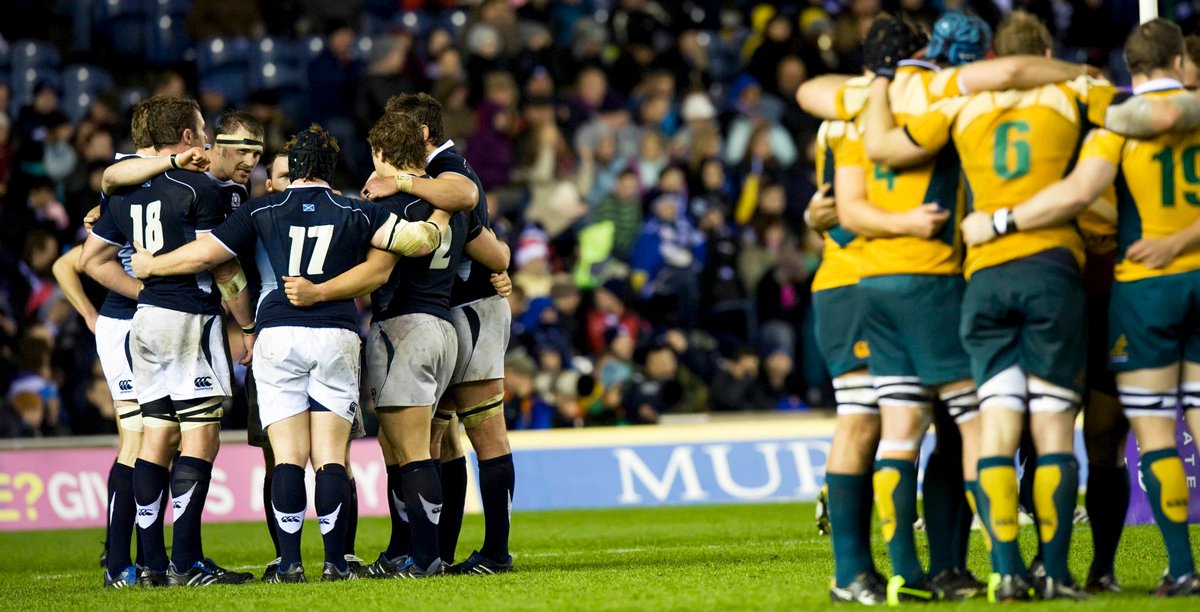 After Scotland suffered some heroic thrashings in those 27 years, not one match was remotely close and two, a 45-3 victory in Sydney in 1998 and a 44-15 shellacking at Murrayfield in 2006, were routs. The most recent six matches have all ended with very close score lines, with three being won by a single point and none by more than six points.
In truth, the first two of Scotland's wins were a little misleading. The 9-8 victory at Murrayfield in 2009 featured a litany of missed penalties by Matt Giteau which ended up with the Wallaby missing a simple conversion to lose a game the Aussies should have won by a mile.
Scotland's first ever win in Australia in 2012 was in midweek in the Queensland rugby outpost of Newcastle against a second-string Wallaby side in torrential rain and ankle-deep mud, with the battered tourists only getting out of their half once after the break, which was when Greig Laidlaw kicked the winning penalty.
Things began to change, however, when an unexpectedly competitive Scotland side lost 21-15 to Israel Folau-inspired Australia at Murrayfield in 2013. That rivalry really began in earnest at the 2015 World Cup when South African referee Craig Joubert denied Scotland a place in the semi-final by awarding a last-kick penalty to Australia, Bernard Foley kicking it for a 35-34 win.
This summer, Scotland finally got the better of the Wallabies, winning 24-19 in Sydney in a loss that Wallaby skipper Michael Hooper admitted to be "really stung". A gentle rivalry that was created by three close results, and which exploded into life at Twickenham, has now been given fuel by two desperately close games.
After six stirring contests between these two sides, one can only hope that Barclay's prediction of another classic is on the money.